As noted by OnMSFT, Microsoft have updated the roadmap for Teams showing that Live transcription with speaker attribution is rolling out now. From the roadmap:
"Live transcripts provide another way to follow along with what has been said and who said it. After a meeting, the transcript file is automatically saved in the chat tab for that meeting."
After a meeting, live transcripts can be downloaded as a Word document from the meeting chat. Any meeting attendees can download the Word document and the meeting organiser can delete the transcript.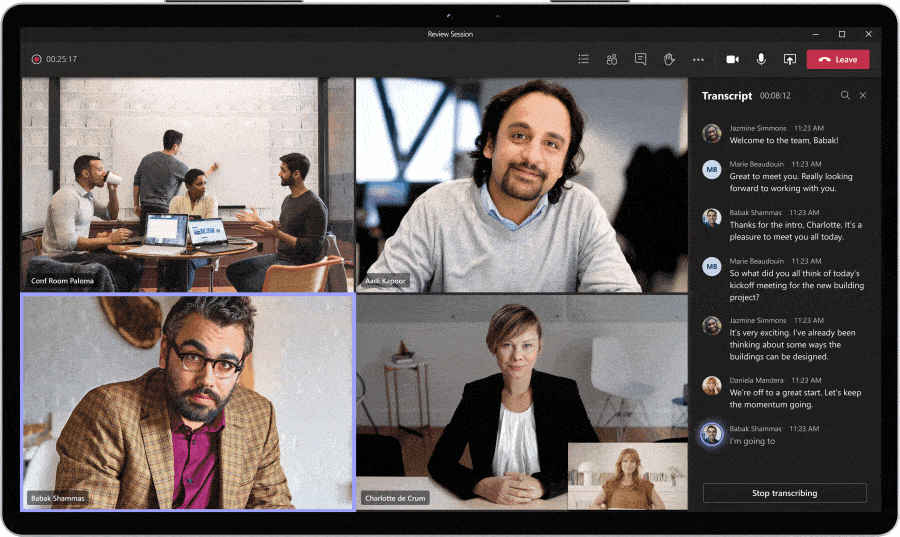 Image credit: OnMSFT
Meeting transcriptions could be used for meeting notes, for people who are hard of hearing or where English isn't their first language.
Live transcript is only available for the English language at the moment.